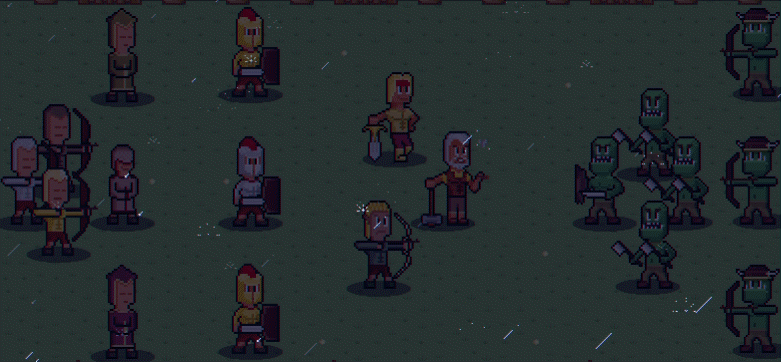 Imperator Defence
A downloadable game for Windows, macOS, Linux, and Android
---
IMPERATOR
---
Imperator is an Action/Defence game with a large Chunk of RPG'ish Structure. The world of Imperator is an ancient fantasy world , which was once ruled by 'The Empire' a strong Human Civilization , that fell into the debts of Corrupt Magic and Abyss of Darker entities. and their world was taken by the foul forces of Orcs and Dark Elves . A few Escaped the Destruction including the Young Prince "Bard" , who is now on his journey to save his people and lead them back to those glorious days .

Help these Warriors to regain their Pride and thier Right to stay alive
In this game , Player will have to face hordes of strong enemies , of different classes and skill sets for which he will have to regularly
Recruit New Units ,
Manage Your squad ,
Make them strong ,
Upgrade them with Better Equipments,
Train them with new Skills and
Make effective use of Battle tactics and Skills
Please remmember , however the game is fully playable to the end , its still in post beta and we are fixing things up , if you find a glitch or bug please report them and I will be more than happy to help.
---
System Requirements
---
Imperator was Targeted for Tablets and mobile devices and is ported to PC.
Android requirements :
Android 2.2 or higher
100MB Free Ram
Windows :
Supported with Win7/Winxp/Win8
128 MB free Ram
Linux :
Not yet tested.
Please report Problems if you find one.
---
Links
---
Press Releases :
More Links :
Social Links:
---
Please Read
---
Thanks You for Visiting the Page and Thanks again if you Purchased it.
I am working on this project solo and being a full time Indie game developer all my earnings are from games sales , by puchasing this game , you will motivate me and help me financially. For which i am heartly thankful.
If you find a bug or if you have suggestions or comments , please mail me at rahulmartin@live.com , i will surely respond and fix the problems.
Thanks again ! Have an awesome day.
---
Download
This game is currently unavailable